"SANCTA MARIA"
CONCERT OF GLOBE-TROTTER OPERA SINGERS WITH
ORGAN-, VIOLIN-,FLUTE- AND LUTE-SOLO S
at the Saint Michael Church of Downtown
(Belvárosi Szent Mihály Templom)
Budapest 5th district, Váci street 47/b.
<![if !vml]>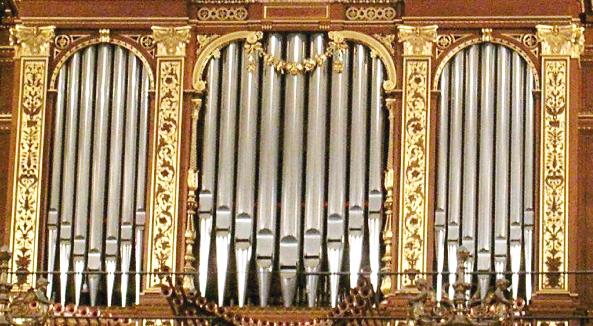 <![endif]>
In the program popular pieces of famous composers can be heard by excellent singers.
Various masterpieces of the universal musical culture can be enjoyed: Monteverdi, Bach, Händel, Vivaldi, Mozart, Schubert, Gounod, Mascagni, Paganini and couple of famous and beloved pieces of Kodály on soprano and tenor voices(among others Ave Maria).Also in the program parts of violin and flute concertos and "Toccata and Fuge in d-minor on organ".
The duration of the concert is 1 hour.
Ticketinfomation: +36 30 99 12 805
Ticketsales: in the churchshop, in ticketoffices and at www.interticket.hu
Videos from the concert: <![if !vml]>

<![endif]>
| | |
| --- | --- |
| M-A. Charpentier: | |
| J. S. Bach: | |
| (Anonymus): | |
| J. S. Bach: | |
| G. F. Händel: | |
| A. Vivaldi: | |
| J. S. Bach – Ch. Gounod: | |
| A. Vivaldi: | |
| J. S. Bach: | |
| F. Schubert: | |
| P. Mascagni: | |
| Z. Kodály: | |
| N. Paganini: | |
| W. A. Mozart: | |
| Cl. Monteverdi: | |
Artist:
Zsuzsanna CSONKA guest artist of 4 continents (sopran, violin)
Orsolya SÁFÁR holder of Artisjus Prize, awardee of international competitions (sopran, flute)
András LACZÓ holder of Bartók-Pásztory Prize, Goldring- holder of the Hungarian State Opera House, guest artist of 4 continents (tenor, flute, lute)
László DEÁK winner of a number of competitions (organ)
Rajmund ÓNODI protagonist in the role of an infant prodigy violonist in an Italian-American movie in his childhood (violin)
Contact:
András LACZÓ Art manager
holder of Bartók-Pásztory Prize, Goldring- holder of the Hungarian State Opera House
e-mail: laczoandras@t-online.hu
phone: +36 30 99 12 805
other sites: www.sanctamariaconcert.com
www.laczoandras.hu , www.operahazyborlovagok.hu